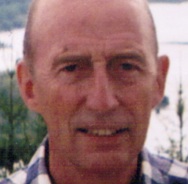 Barry Watson
Raconteur & Musician
I talk to organisations wishing an informative and entertaining evening themed around this country's wonderful canals and inland waterways. The audience is involved from beginning to end. A talk normally ends with a poem and a song.
I've an endless supply of anecdotes, industry facts and historical information stemming from my careers as a boat owner, hotel boater, canal manager and canal boat broker. I've also featured on numerous television and radio broadcasts.
I'd be a godsend for any organisation seeking an inspiring speaker, be it a small or large group, after dinner entertainment or a cruise ship.
I have musical experience from fronting groups and performing solo, including the production of four albums to date. This gives me a wealth of material to provide a purely musical evening. A new album is in the making.
Very entertaining — encourages audience participation.
Unusual topic with amusing anecdotes.
Cheerful chappie, went down very well.
Very inclusive, good connection with audience.
Nice ending to talk with song.
Stirling stuff, left the audience wanting more.
If you need a boat moved, please do get in touch. A lifetime afloat and my practical experience in the boat industry has made me a very capable and qualified boatman.